You will be surprised to know that there are many harmful pollutants commonly found in tap water, be it city water or well water, so some form of filtration is required. Sadly latest figures tell us up to 40% of all bottled water is simply tap water with only minor filtration so what should you do? Speak to us!
In addition, many water filters produce water that is free of all minerials, this is not good for the body. So speak with one of our consultants and finds out which filter is right for you. We have water filters for your shower, refrigerator, under your sink, microline and whole home filters.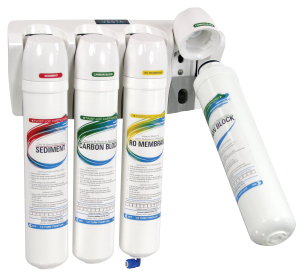 Southern Water Services carries an extensive line of replacement filters and membranes for Reverse Osmosis Systems, Drinking Water Systems, Sediment Filters, and Carbon Filters.
Some of the big name brands we carry are Everpure, Pentek, Matrikx, Omni, Flow-Max, Osmonics, Harmsco, Microline and many more. We also carry a number of Filter Housings.
Please call us for a quote today call 561-741-7059
Contact Us For More Information!