Are you tired of trips to Publix or the local Hardware store and then carrying those heavy bags of salt? Southern Water Services offers a regular Salt Delivery Service. Whether you need a monthly, bi-monthly or quarterly salt delivery we are there to help.  If you are on well water we can also change sediment filters, add chlorine, potassium, peroxide, and chlorine tablets.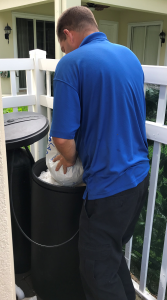 Have health issues? We also carry salt substitutes. Call us now and see what options are available for you.
On our regular visits, our technicians are carefully trained to make sure your equipment is functioning properly and notify you of any problems that may be there or may be arising.
Call Southern Water Services and never carry a bag of salt again! 561 741 7059